This treatment modality replace missing part of tooth or one or more than one missing tooth and relevant tissues using appropriate restoration materials in order to gain missing function, aesthetic, comfort and health. Removable dentures, full denture, fixed dentures, bridge, crown, inlays, implant-supported dentures are the major methods of prosthetic dental therapy.
What is implant-supported denture?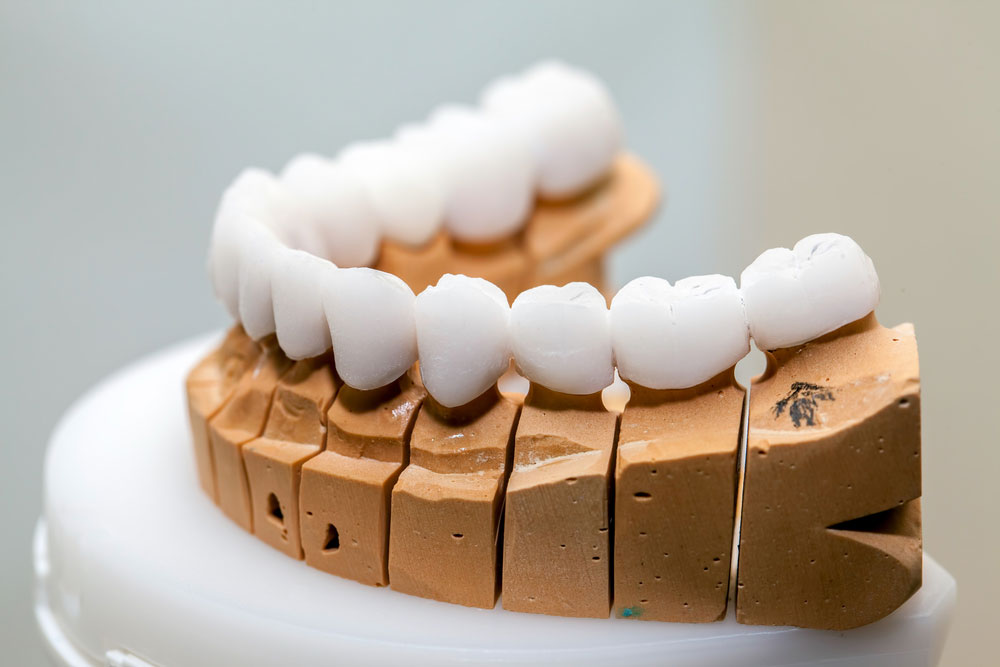 Implant-supported dentures help regaining function, aesthetic appearance and phonetic duties of lost teeth. Dental implants are tissue-friendly artificial roots in the shape of screw, which are made of titanium and placed into jaw bone in an attempt to restore function and aesthetic features.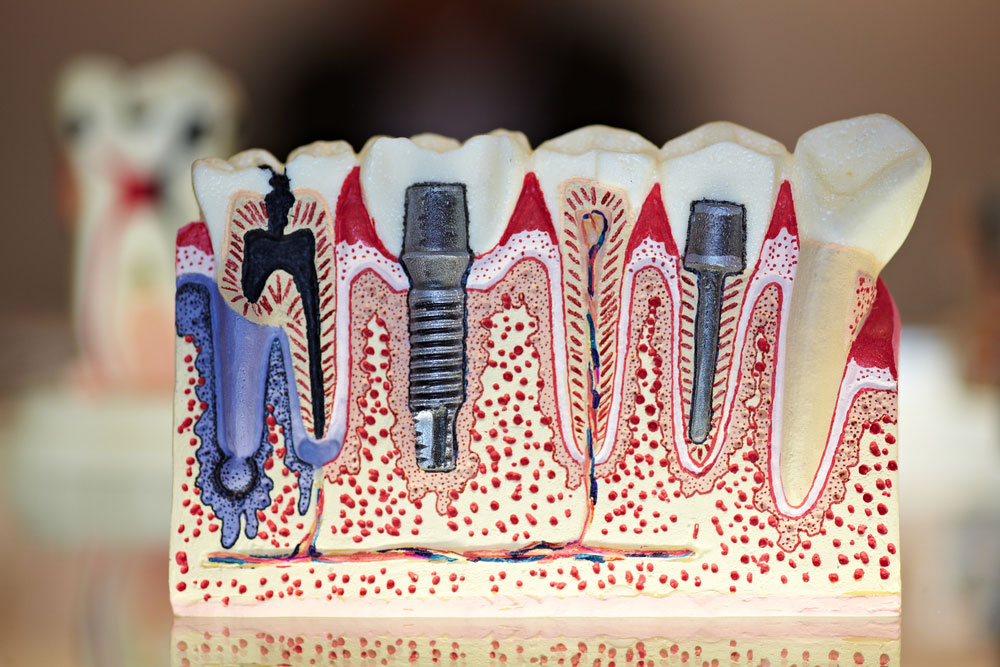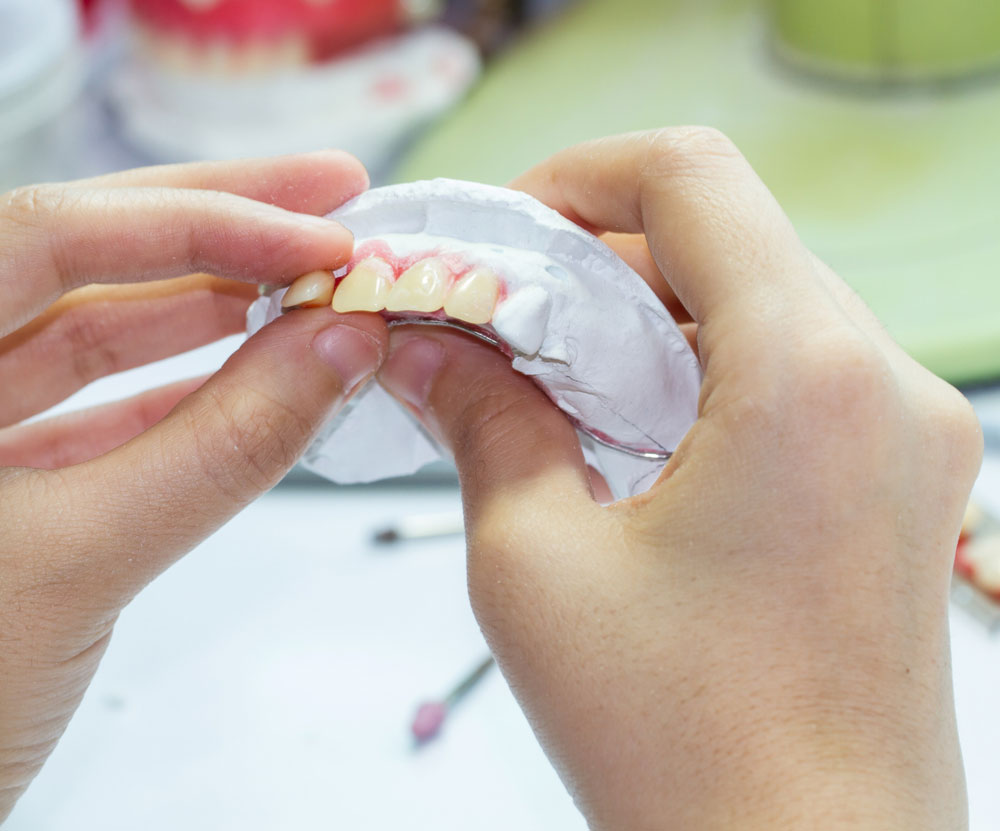 What are the inlays and onlays?
In case of excessive substance loss in tooth, large restorations are prepared in the laboratory in order to replace the substance lost. These are inlays and onlays.
If substance loss is small and tubercles are present, inlay is performed, while onlay is preferred, if substance loss is remarkable and is accompanied by lost tubercles. After dental impression is performed, they are bonded to teeth using special bonding materials several days later.
What is a fixed denture (crown)?
After some procedures are carried out to re-shape the tooth, models are molded on dental impressions and final reconstructions are adapted to the mouth; next, they are permanently bonded to the tooth.
Metal alloys, full ceramic materials and zirconium are used for frame and infrastructure of the denture.
What is removable denture?
It implies apparatus, which are used to treat loss of one or more than one tooth and can be easily removed and placed by the patient, whenever requested.
If porcelain veneer is not required, procedure takes 5 to 6 sessions, but number of sessions can be modified, if considered necessary by the dentist. After denture is placed, it may take several sessions to finalize adaptation.
Patient will need approximately 1.5 months for full functional adaptation.
Prosthetic Dental Therapy
We ensure natural comfort and health by restoring missing teeth or treating impaired teeth that lead to both aesthetic and health problems.